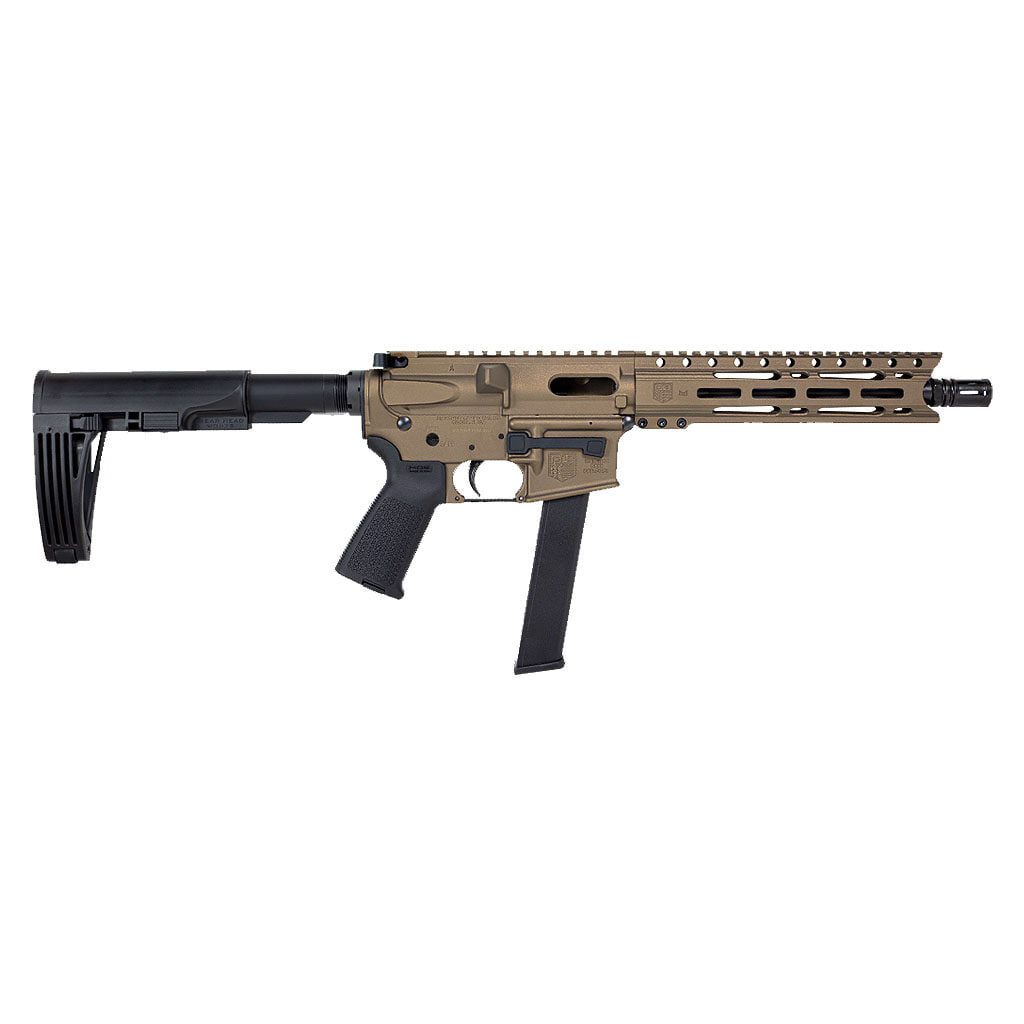 This model photo may not represent the complete detail of the item. Please verify the product based on the SKU #, Model #, UPC #, description and specifications.
We do our best to accurately describe the items we sell, but errors do occur. Diamondback Firearms reserves the right to edit, change, or clarify descriptions at any time to correct errors in product listings. In the event of inaccuracies in the description of an item, we reserve the right to remove the conflicting information once notified. We make no warranty on the accuracy of a product listing when a conflict in the product information is present. Photos are provided for general identification purposes only.
Diamondback Firearms is proud to announce its line of DB10 pistols made entirely in the USA. Starting with the tried-and-true, U.S. Military-proven gas-impingement system and using only the highest quality components machined in Diamondback's CNC facility. The DB10 raises the bar when it comes to features and performance when compared to others. From the modified Diamondback aluminum four-rail handguard, to a variety of color and sight options, the Diamondback DB10 represents value and versatility all at a very affordable price. Contact your dealer or distributor TODAY for more information on the DB10.
available at these locations
SKU: DB9RPMLBB11
MSRP: $799.00
UPC: 815875015857
YOU ARE RESPONSIBLE FOR FOLLOWING STATE AND LOCAL LAWS.
CHECK HERE FOR LAWS IN YOUR STATE.