Your one stop shop for all the gun laws in Florida.
If you need to know anything about Florida's firearm laws you're in the right place.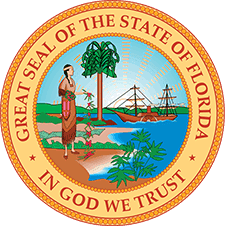 Florida firearms laws operate at the state level and can be described as being accommodating compared to other states. The states policy is "Shall Issue" for a concealed carry license with the licenses being issued to both residents and non-residents. Florida is one of five states that bans open carry although open carry is permitted in some limited situations. The state has full preemption over all gun laws for handguns and long guns.
Florida was one of the first states to introduce a stand your ground law with no duty to retreat which has been widely copied by other states. There is no requirement for background checks on private gun sales or to register firearms.If you reside in Florida you can file your license application at a Fast Track Office. Everything required for your application can be obtained in these offices, letting you complete the process in one trip. All applicants are required to complete a firearms training course.